CFP: 21st annual Lavender Languages Conference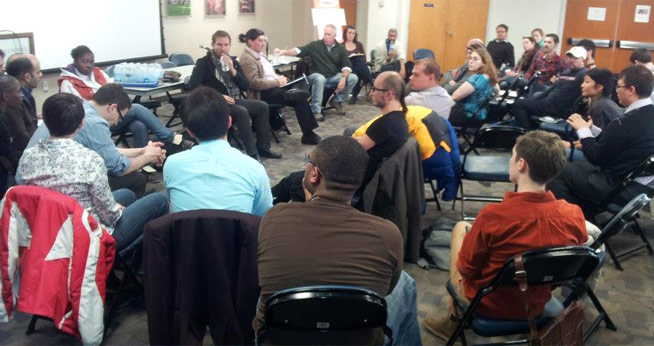 The 21st Lavender Languages Conference (American University, Washington DC) is February 14-16, 2014. Conference details are available at www.american.edu/cas/anthropology/lavender-languages. Sessions under development include:
(Anti)Homophobic Discourse Analysis

Erotic/Porn Socialities

Language, Sexuality & Hip Hop Culture

Intersexions: Language & Identity Nexuses

Language as a Means of Control: Monitoring Salvadoran LGBT Immigrants

Queering Heterosexuality and Challenging Normativities
Presentations in one of these sessions or on any topic related to lgbtq linguistic are welcome. Please submit abstracts to the program committee c/o Esta dirección de correo electrónico está siendo protegida contra los robots de spam. Necesita tener JavaScript habilitado para poder verlo. before November 11, 2013. See submission details on the conference website.
Your help in circulating this announcement/reminder to interested colleagues is much appreciated.
With best wishes,
Wlm L. Leap
Professor, Department of Anthropology
American University, Washington DC 20016
Co-editor, Journal of Language and Sexuality
http://www.benjamins.com/#catalog/journals/jls